I am absolutely in LOVE with all the fun, colorful, adorable cake stands that are out there these days!! Here are some of my favs: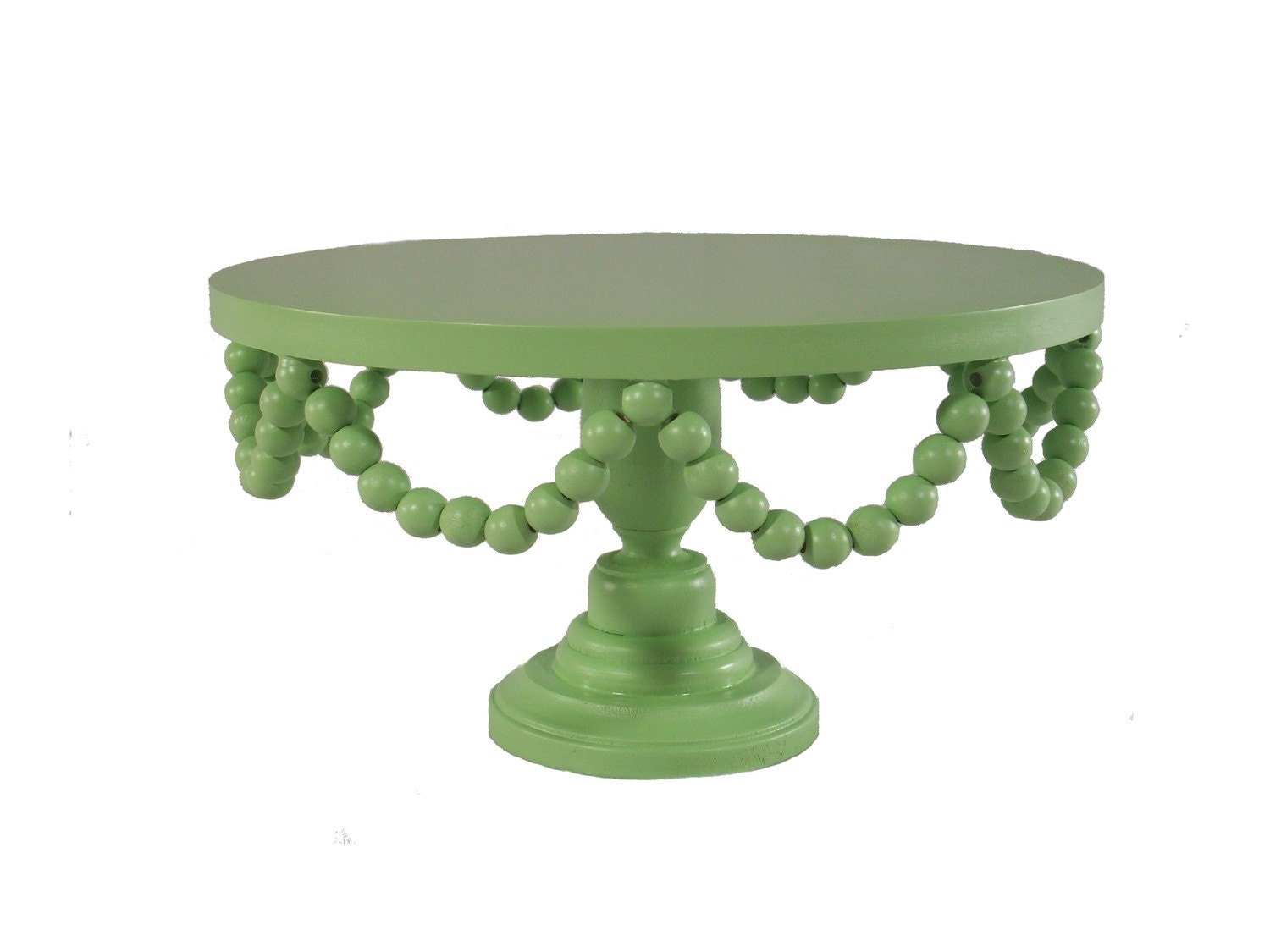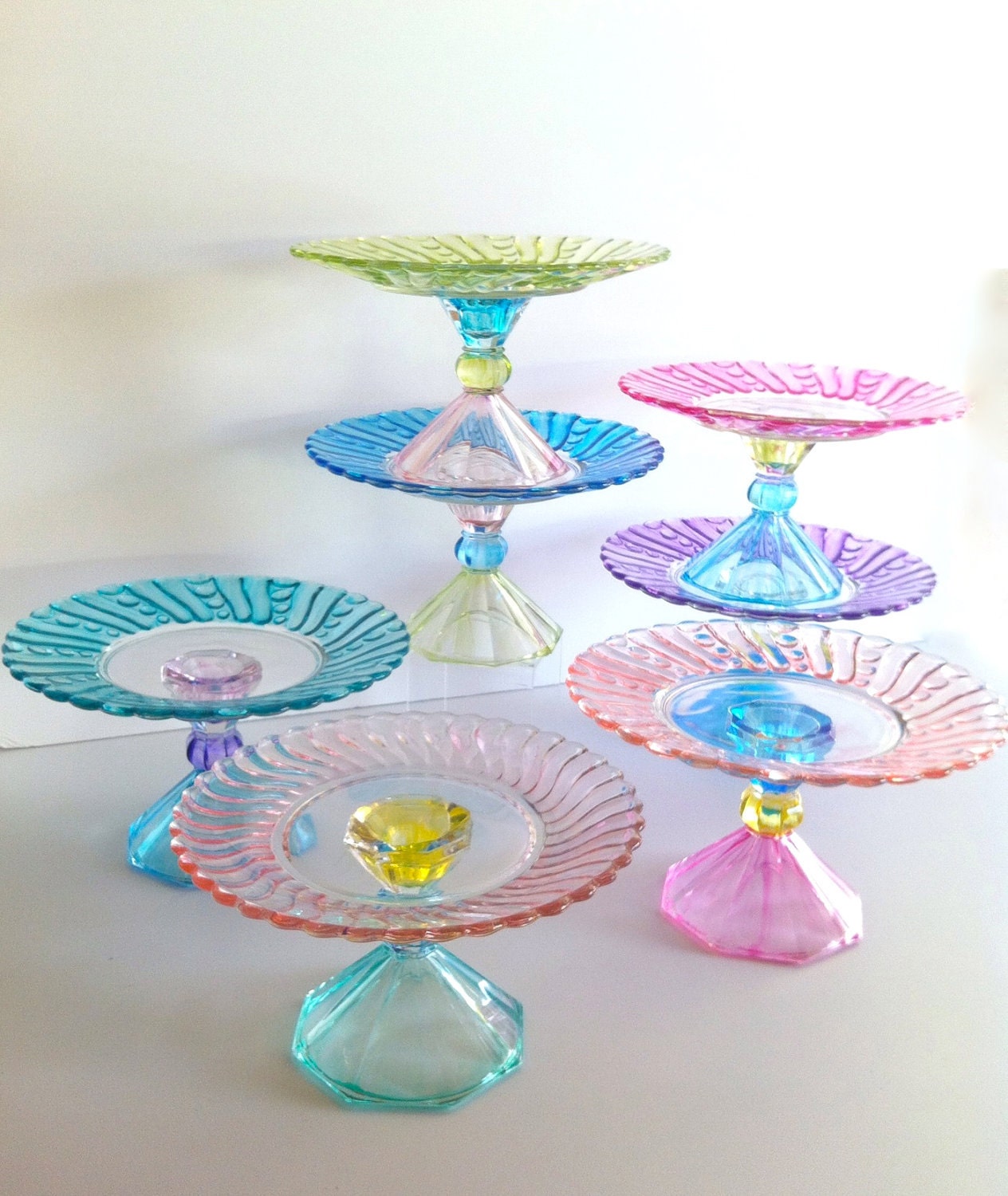 Well being on the crafty side and liking to keep things budget friendly I decided I would make my own!
Here is what you'll need:
candlestick (also could use a glass as well)
wooden plaque (any size will work, and really almost any shape too)
E6000 glue
craft paint/spray paint
To get started first you will want to decide if you want to paint your candlestick. I chose not to since I liked how it looked and planned to use it with my larger glass cake stand.
Next paint either both the candlestick and the wooden plaque or in my case just the wooden plaque. (**if you are using either a glass or metal candlestick you will want to use spray paint as it will ahere better)
Once the paint has dried you can go ahead and glue your candlestick onto the plaque. I used E6000 as it is my go to glue...I use this stuff for EVERYTHING!
Let dry and then sit back and enjoy your handy work!