I love to give thoughtful and unique gifts so this year I decided that it would be fun to do something different. I saw on How Does She a fun holiday gift for the teachers using the 12 Days of Christmas.
So since I am homemade gift queen I knew that I was going to have to get some ideas together and then get started early figuring out what gift when etc.
Well, I made a list of some of my finds and things I knew would come in handy for any teacher and let my daughter chose which ones she wanted to give.
Here is what we came up with:
Day 1: Frame
Day 2: Scrabble Tile necklace w/extra charm
Day 3: Hot Chocolate
Day 4: Post It Notes
Day 5: Kleenex/Hand Sanitizer
Day 6: Binder Clips
Day 7: Pens/Sharpies/Markers
Day 8: Muffins
Day 9: Coffee pods
Day 10: $10 Barnes & Noble card
Day 11: Gum
Day 12: Magnet Board & 12 magnets
We had lots of fun coming up with ideas of what to do, but there are many other versions you yourself could do.
Check out How Does She for their version: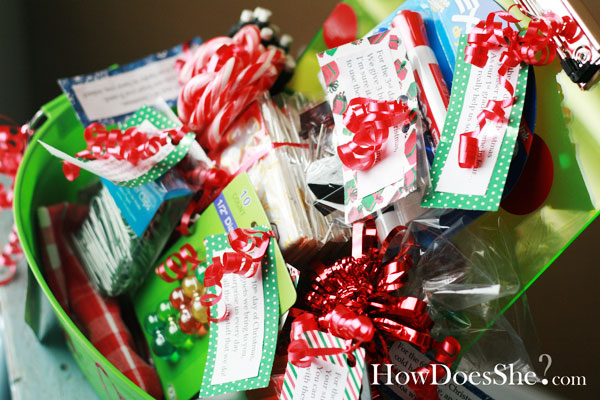 Or this version by Crafting mom, which is for teacher appreciation, but can easily be adapted!!
I love the idea of not only getting crafty, spreading out the love, but also giving gifts that are useful.
Hope you are enjoying your holiday seasong!